Employment Skills Test Sample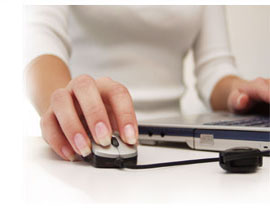 Top companies consistently use employment skills tests to select the best job candidates. These elite firms recognize that the cost of a bad hire will far exceed the investment in pre-employment testing tools. Why not use those same employment skills testing tools to ensure your job applicants have what it takes to succeed?
You can try an employment skills test sample to learn if it's the right solution for you. Please enter your information in the form and a Test Consultant will send you a employment skills test sample or contact you to learn more about your needs. For immediate answers to your questions, just call 1.800.836.1901.
**PLEASE NOTE: We do not send sample tests to job seekers or anyone with free or isp email addresses, including yahoo, gmail, aol, charter, netzero, hotmail and others. If you are trying to purchase tests for your company and you only have a free email account, please call us at 1.800.836.1901.